Has your loved one experienced a sexual assault?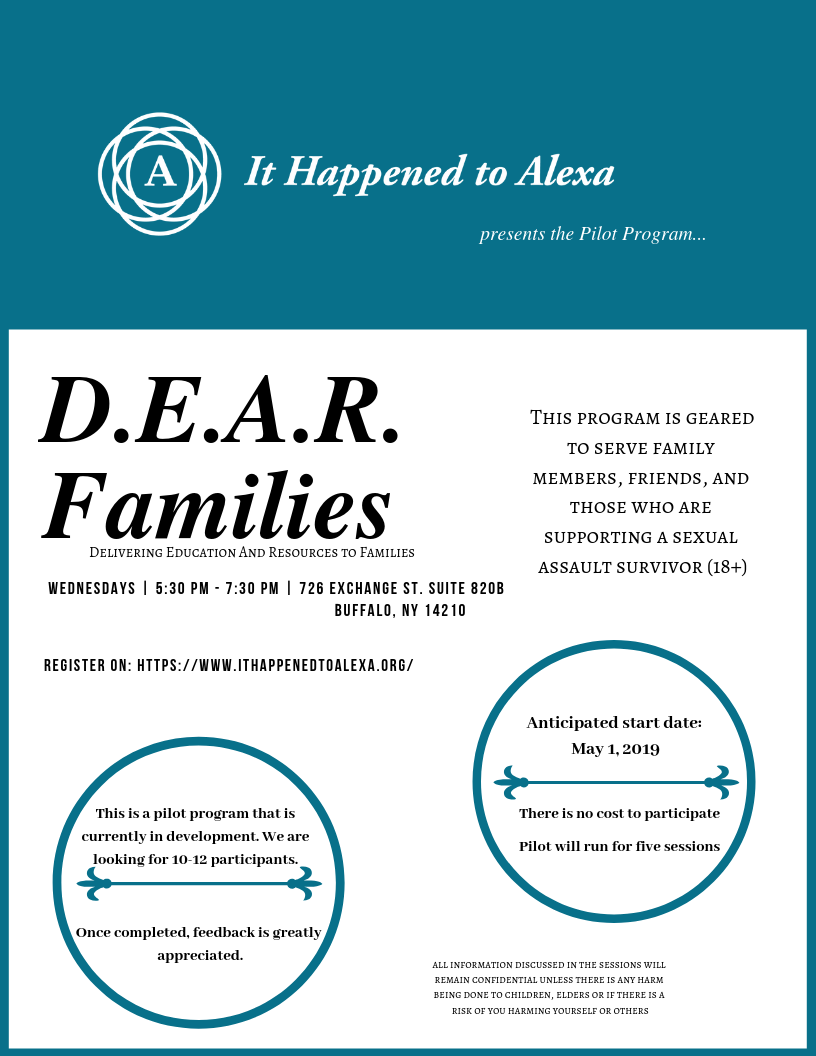 You are not alone. Many family members and friends experience their own trauma separate from their loved one and are unsure how to process. It is completely normal to feel sad, hopeless, angry, depressed, unsure, and more. We know the support you give just by being there for your loved one, but sometimes, it may seem like you need someone to talk to as well, someone to give advice on how to process it all, what to say, or more importantly, what not to say. This program is for you. Just for moms, dads, brothers, sisters, uncles, aunts, cousins, best friends. For full benefit, we ask you to commit to each of the 5 sessions and provide us feedback at the end of the program.
This program aims to Deliver Education And Resources to family members and friends of survivors of rape and sexual assault. 
This program is limited to 12 people, please register below to save your seat.
The sessions will be held in our office: 726 Exchange St., Suite 820B, Buffalo, NY 14210, 5:30pm - 7:30pm with free parking in the Larkin Lot. 
To participate please note:
There is no cost to you to participate
This is a pilot, so feedback is essential to help us grow, expand, and make the program the best it can be
Everything discussed during the sessions is confidential and all participants will be expected to maintain this confidentiality outside of the sessions
To save your seat, please complete the following information: